Zero waste travel: Bologna
A little off the beaten path of Venice, Florence and Rome, Bologna is a medieval and charming stop. For many, it's a destination for a delicious meal. For others, the oldest university in Europe draws them in for a visit. As with anywhere you visit, there are ways to have a lighter footprint in the often less-than-green endeavor that is travel.
While you enjoy the incredible food and beautiful squares of Bologna, check out some of the following:
I'm sure you packed your reusable water bottle. There are public water fountains in many Italian cities that are perfectly safe to drink from. I mean, that's why they're even there. Overall, Bologna really doesn't have many fontanelle, or public water fountains, but there seem to be enough available around the city center that you won't have to walk far in search of water. If you stray far from the center and can't find one, refer to the map.
Getting Around
The good news is that as a tourist, I can't see much need to use public transit. If you're able, your own two feet are really all you'll need to get around this relatively small city.
From here on out, I'm going to recommend you try the Trenitalia app for your train tickets. You can purchase tickets and view train schedules from the app and then show the ticket on your phone. That is, if your ticket gets checked (it doesn't always happen). I used my phone for all three train tickets I needed to get to and from Bologna.
Bologna Welcome card
If you're interested in seeing museums and attractions, this might be an option for you to help reduce all the receipts and tickets you need. It's like any city card in that it gives you entrance to a variety of places and some discounts. Every time I use my credit card in Italy they print me two receipts, so this would be one purchase and therefore only one set of receipts to handle as well as only one physical ticket to manage. While I did stop by the tourism office in Bologna, I didn't actually get a look to see if the cards are plastic or heavyweight paper.
Food
Can you talk about travel in Bologna without talking about food? It's been called the food capital of Italy and if you're even thinking about traveling there, you've probably got some dishes in mind. Some general recommendations for reducing your waste eating out are:
Pick a dish with few to no animal products

Eat in rather than taking out with disposable containers

Keep in mind that if you order water at a restaurant in Italy, they're bringing you a glass bottle of water, not a glass of water

Skip the straw if you get a mixed drink (senza cannucce, per favore)

You're pretty unlikely to get a take-away container, so don't be afraid to eat all that pasta lest it go to waste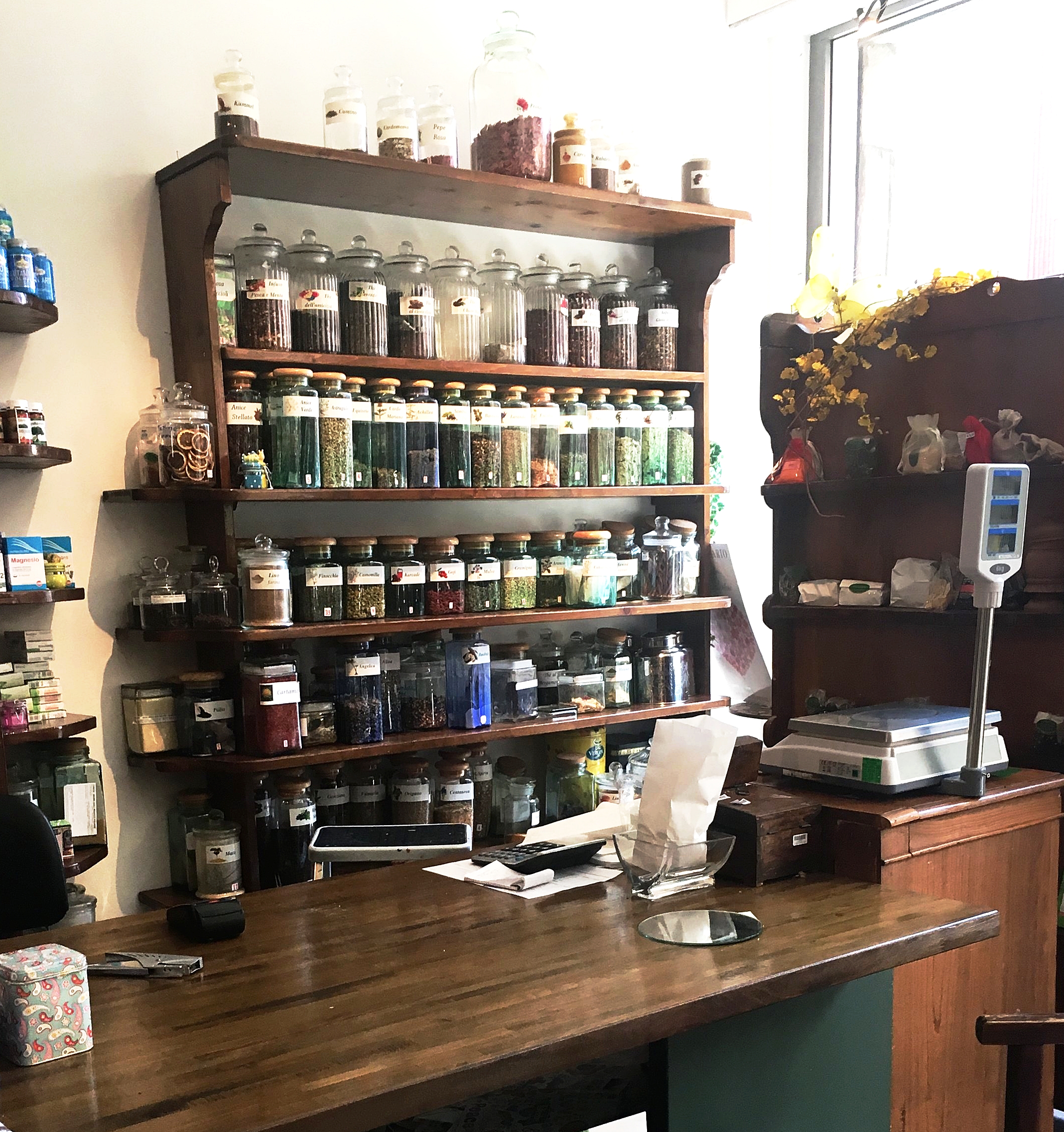 Erboristeria Herbarium Mascarella
This little store is off the beaten path, and there's no actual website for this business. It's not a bulk store, but a herbalist. There were various natural products and behind the counter herbs and tea were sold by weight and what I saw was promising. Since it's a small shop, it's more likely you'll be able to get something in your own bag, and if not, go for paper.
Mercato Ritrovato
If you've ever bought package free produce, you know it's easiest to get at markets. Considering Italian grocery stores' obsession with plastic (you have to wear disposable plastic gloves to even take an apple to put in your bag), it's not a bad choice to seek out a market. Not to mention, Bologna is known for it's incredible food. Mercato Ritrovato is open Saturdays during the summer months. More about that here. While I can't recommend a particular vendor to you, just ask politely. In Italian you can say, "senza borsa di plastica, per favore" to ask for your produce without a plastic bag.
Gilberto
Part of Gilberto Drogheria on Via Drapperie, this store is per la casa, or for the home. If you end up going, don't be put off by the odds and ends-everything from shave brushes to cleaning products to soap were available, so it seemed a bit uncentered. Some of the items available here might not be all that useful to you as a traveler, but you can't predict when something may get lost or run out. What caught my eye for this store were the baskets of brushes and shaving materials. While many pharmacies might sell a shaving brush and safety razor, wire brushes and the like for cleaning dishes and the house can be near impossible to find plastic free. This store advertised natural bristles and wood handles for the brushes; they also had natural sponges. Inside, among some typically wrapped soaps were also available some totally naked (package free) soaps and others simply wrapped in paper.
La Bottega di Sylvia
My final recommendation is only from what I saw online. La Bottega di Sylvia boasts package free on its site, but it was not open at the time of my visit. There are a lot of reasons why I wanted to check this place out. Among them are that the products are that the products are sold in bulk (by weight), the products are all palm oil free, and they source as many local products and Italian products as possible. A quick look over the website is enough to know the ideas of this business are in line with many of the ideas of zero waste, and la rete zero waste also has identified it as such. Once again, this business is a bit off the beaten path, but it's easily walkable if you're staying in the city of Bologna.
Enjoy Bologna! If you're conscious of trash and are able to tear your eyes from the beautiful city, you'll notice that waste is sorted into various bins in Bologna, including organic (compostable) waste--I know I can't be the only person paying attention to this while traveling. And I want to take a brief moment to credit La rete zero waste, or the zero waste network, in Italy for their awesome work of creating a map of Italy indicating package free and secondhand stores. Some of their recommendations have been featured in my zero waste travel posts.
If you're interested in more ways to rock zero waste travel in Italy, check out the following posts: